Episode 71: Cold Season Champions: Your Immunity Roadmap

This month on Healthy You, Dr. Paul Bernitt shares five ways you can strengthen your immune response. When you do your part to keep your immune system healthy, you can:
Keep illnesses at bay
Reduce the severity of symptoms
Help medical treatments work more effectively
Faster recovery from cold and flu
Tune in to Healthy You now to discover the best vitamins, minerals and natural remedies with anti-inflammatory and antioxidant properties to help keep your immune system strong during the cold and flu season.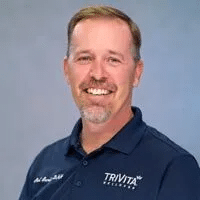 Paul Bernitt, DHH
Passionate advocate for helping others experience greater physical, emotional and spiritual wellness
Board-Certified Doctor of Holistic Health and Director of Wellness Services, TriVita, Inc.