Episode 69: How to Grow After Trauma
Sep 01,2023

This month on Healthy You, Michael welcomes Dr. Olivia Remes, a world-renowned researcher from the University of Cambridge whose Ted Talks have received more than 5 million views. Tune in as they discuss healing after trauma — not just "getting over it" but actually experiencing profound positive change and transformation through it.
Can trauma be like a bucket of ice water that awakens us from deep sleep in our journey in life?
Author of the new book, This Is How You Grow After Trauma, Dr. Remes shares how her own life's trajectory was changed by trauma. Listen now to discover why Michael calls this "the most life-transforming podcast I have ever done."
About Michael R. Ellison, TriVita Founder & CEO
Michael Ellison has a mission to help people everywhere experience whole-person wellness. For him, this mission became crystal clear when he suffered a health crisis at the age of 50.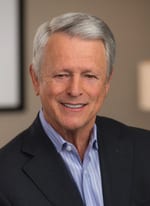 As Michael recovered and found his way back to health, he became determined to share his message of wellness with others. This led to his founding of TriVita in 1999, where he now leads the company's ongoing pursuit of bringing health and wellness to the world.
Helping people experience greater wellness and mitigate the unwanted, unnecessary lifestyle-related diseases continue to be Michael's purpose… and he brings this passion to the table in the day-to-day operations at TriVita.