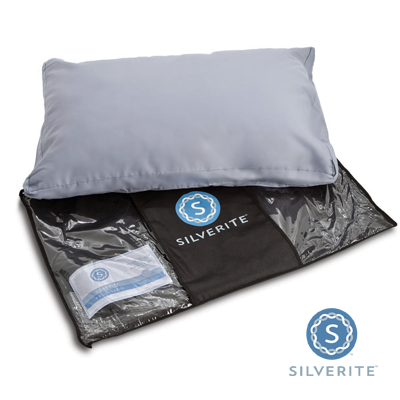 Silverite Perfect Pillow*
1 Pillow per serving$123.99
Silverite Perfect Pillow*
Change your pillow, change your life!
The Silverite Perfect Pillow is a natural and eco-friendly alternative to conventional pillows that perfectly complements your healthy lifestyle! The luxurious 100% cotton cover is infused with silver using breakthrough technology and generously filled with kapok to provide unmatched comfort and peace of mind.
The Perfect Pillow keeps your head cool while you sleep, and the ergonomic design provides ultimate support for all sleeping positions.
Make the rest of your life the best of your life with the Silverite Bed Pillow!
*This limited-time offer is only available in the United States and expires 11/30/19. Regularly priced at $154.95. Silverite pillows will be shipped from the Silverite shipping facility. Promotional offers cannot be combined. Offer may be discontinued without notice.
Read More
The Problem with Conventional Pillows
Everyone sleeps with a pillow, but some pillows are better than others. Over 98% of pillows sold contain toxic foam and allergic down, aren't biodegradable and can't be adjusted to fit your needs.
5 Pillow Dangers
Flame Retardants - Foam is one of the most commonly used synthetic fillings in pillows today. Many people choose foam pillows because they mold to the shape of the body and offer a more comfortable experience. However, polyurethane is a flame retardant found in foam and is known to emit polybrominated-diphenyl-ethers (PBDEs). PBDEs are known to be hormone disruptors and are linked to certain health risks.
Fungi - According to a 2005 study, the average pillow contains millions of fungal spores. One of the most concerning fungi identified in the study was Aspergillus fumigatus, which is known for causing infection in people with conditions like asthma and leukemia. This fungus may also be responsible for worsening symptoms of allergic sinusitis and asthma.
Formaldehyde - It's widely known that foam emits a formaldehyde gas, which is a known carcinogen in humans.
Down - Animal dander contributes to allergies, ear, nose, throat and lung challenges. It is also the perfect breeding ground for fungi, bacteria and dust mites.
Drug Resistance - A discovery of drug-resistance fungi called Aspergillus, makes fungi very difficult to eliminate from pillows and other household items.
The Silverite Solution
Silverite embraces the age-old secret of maintaining a healthy sleep environment using sustainable and natural fabrics and fibers to help protect your rest and health.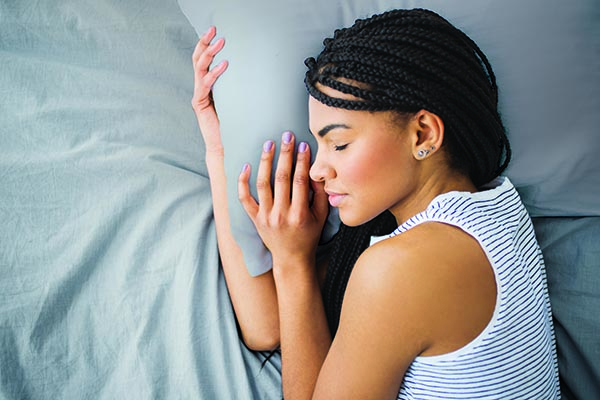 Silver-Infused Pillow Cases - Using safe and innovative technology, silver is infused into the cotton cover of each Perfect Pillow. Silver is naturally antimicrobial and antibacterial, making it the perfect alternative to artificial chemicals and fillers.
Luxurious Kapok Filling - Kapok is an abundant, natural fiber with the feel of cashmere that allows you to sleep peacefully on a chemical-free pillow. The Perfect Pillow's kapok filling is sustainable, eco-friendly and water/pest resistant.
Adjustable for Your Comfort - The Perfect Pillow allows for a tailored fit for your ultimate comfort. The kapok fiber can easily be removed or added to ensure the right level of comfort and support for a perfect night's rest.
Frequently Asked Questions
Q: How do I care for my Silverite Perfect Pillow?
The outer casing of your pillow may be washed as desired, but do not wash the inner pillow that contains the kapok fill. If you find your pillow needs plumping after regular use, place it in a hot dryer on high for 15-20 minutes.
Q: How do I adjust the firmness of the pillow?
Our non-toxic pillow arrives generously stuffed with a soft yet supportive kapok filling. However, to change the feel and support of your pillow, remove the kapok filling, and adjust to meet your sleeping preferences.
Q: What is Kapok?
Kapok is a soft silky fiber from the Ceiba tree and is sustainably harvested in the Amazon Rainforest. Each tree produces up to 4000 kapok filled pods per year and is naturally water and pest resistant, which makes it the perfect hypoallergenic fiber for a pillow.
Q: Is the silver-infused pillowcase safe?
Silver is frequently used in jewelry, medical equipment and household items such as cutlery, but its use in textiles is growing. Silver is naturally antimicrobial and antibacterial and has been used for thousands of years to prevent contamination and promote better health.