Harvard Medical School's Strength & Power Training For Older Adults
In this special report you will learn about two workouts geared toward older adults that include both strength and power training. It will guide you on how to begin slowly and safely, and what equipment you need to get started. And the good news is, it isn't that much. You just need some sneakers, a couple dumbbells, ankle weights and a sturdy chair!
GET IT FREE when you spend $150 (or more) on any of your favorite products in August*. You'll also receive FREE Shipping and 4–6X VitaPoints on your entire order.
*Offer must be added to your cart or requested upon purchase and expires 8-31-20 or while supplies last.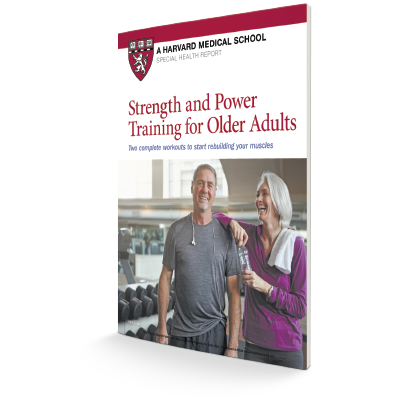 Read More
Product Information
FAQ
Reviews
References
If you are pregnant, nursing or on medications, you may want to consult with a healthcare provider before using. Information provided herein is for informational purposes only.
View Supplement Facts Panel
These statements have not been evaluated by the Food and Drug Administration. Our products are not intended to diagnose treat, cure or prevent any disease. It is intended for your general knowledge only and is not a substitute for professional medical advice or treatment for specific medical conditions. Always seek the advice of your physician or other qualified health care provider with any questions you may have regarding a medical condition.