10 Habits of Wellness
You have a life purpose that extends beyond yourself and gives meaning to you and others. The wellness that your body was created to enjoy is what enables you to live out your unique purpose. 10 Habits of Wellness will help guide you through life's inevitable challenges and fluctuations.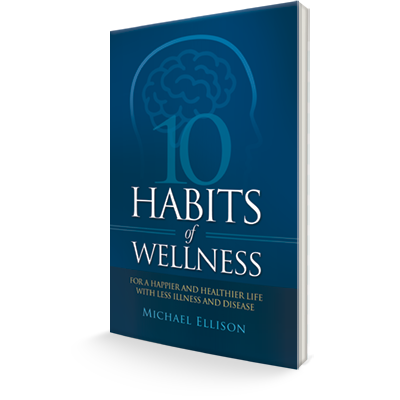 Read More
Product Information
FAQ
Reviews
References
What is Wellness?
Wellness is a lifelong journey, and on that journey, you'll discover who you are, what your purpose is and how to support yourself with nutrients and nurturing so you can fulfill your purpose.
Michael Ellison was a successful businessman with a loving family and a clear purpose for his life, but in his 50s he faced an unexpected health crisis. It was on his journey to wellness that Michael discovered the fundamentals of living with health, wellness and purpose.
In 10 Habits of Wellness, Michael shares his story of recovery and renewal based on those ten habits and how you can add them into your life as well for less illness and disease.
I invite you to go on your wellness journey with a mindset to discover and embrace the nutrients and nurturing essentials of wellness. You will be amazed at the results you will receive.
Michael R. Ellison
View Supplement Facts Panel
View Details

If you are not fully satisfied with your purchase, you will receive a full refund, less shipping and handling, within 60 days of the order date. Please call our toll-free number for complete details at 1-877-850-2968, or to receive instructions for returning products for a refund.
These statements have not been evaluated by the Food and Drug Administration. Our products are not intended to diagnose treat, cure or prevent any disease. It is intended for your general knowledge only and is not a substitute for professional medical advice or treatment for specific medical conditions. Always seek the advice of your physician or other qualified health care provider with any questions you may have regarding a medical condition.