Your Body is God's Temple
From his dedicated daily study of the scriptures and related historical research, Barry Borthistle brings you profound insights in the important biblical truth that is seldom addressed in our churches and Christian Publications. God's marvelous plan woven the ages as presented in this book will unfold and reveal a most powerful truth for these modern times. The Apostle Paul in Colossians 1:24-27 wrote about this mystery that has been hidden from the ages and generations. Now, uncovered for all to understand are the riches of this magnificence of the mystery. Read this and begin to expect God's blessings to be poured out over your life.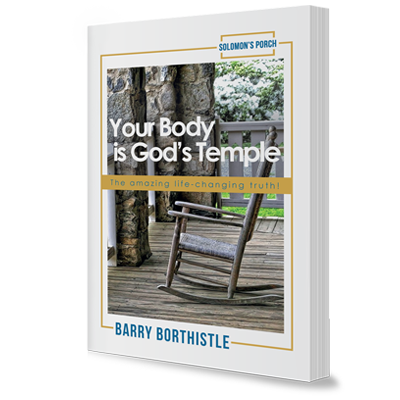 Read More
Product Information
FAQ
Reviews
References
View Supplement Facts Panel
These statements have not been evaluated by the Food and Drug Administration. Our products are not intended to diagnose treat, cure or prevent any disease. It is intended for your general knowledge only and is not a substitute for professional medical advice or treatment for specific medical conditions. Always seek the advice of your physician or other qualified health care provider with any questions you may have regarding a medical condition.