33 Things the Holy Spirit Wants to Do for You
This book is a comprehensive biblical study of the Holy Spirit, chock-full of powerful insights from scripture and reflections from a spiritual entrepreneur. In Barry's words, "The Holy Spirit is a person and is totally God as part of the Trinity along with God the Father and God the Son. There are 10 things that grieve the Holy Spirit and 11 things that please the Holy Spirit (Ephesians 4:25-32)."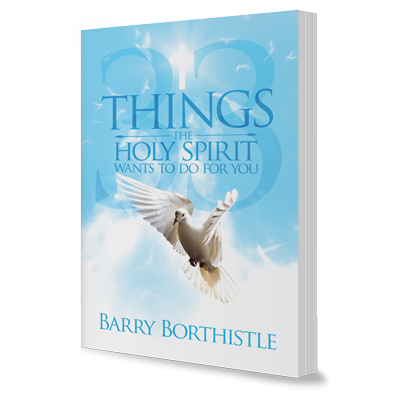 Read More
Product Information
FAQ
Reviews
References
View Supplement Facts Panel
These statements have not been evaluated by the Food and Drug Administration. Our products are not intended to diagnose treat, cure or prevent any disease. It is intended for your general knowledge only and is not a substitute for professional medical advice or treatment for specific medical conditions. Always seek the advice of your physician or other qualified health care provider with any questions you may have regarding a medical condition.